Family-Owned Motor Coach
Charter Service
If you have planned a group trip, you want to know that the charter motor coach service you hire is going to get your group to its destination and back safely, promptly and professionally. You also want to feel like you got good value for your money. Prairie Coach Charter Services Ltd. does all of that and more using well-maintained, 57-person deluxe motor coaches driven by professional drivers. We are dedicated to service and driven to excellence. Prairie Coach Charter Services Ltd is a 100% local, family-owned motor coach charter bus company working diligently to provide superior service to the motor coach charter industry in Manitoba. We strive to improve constantly and are proud of our commitment to our customers.
Chartered Services
For all your group travel needs
We're not cut-rate, we're first rate
Prairie Coach has the equipment to provide all charter bus services whether local, regional, national or international. We provide service from Manitoba to anywhere in Canada or the continental USA for all types and sizes of groups and events. Charter quotes available.
Charters

Available for group travel for sport teams, school trips, concerts, or corporate events

Tours

Golf, Ski, Fishing, Scenic, or Casino

Sport teams

Casinos
Hours
Our office hours are 8 am - 5 pm Monday thru Friday (closed weekends and holidays)
Our drivers are available to supply all your motor coach needs 24 hours a day, 365 days of the year.
Charter & Tours
Do you have a group of people heading for a specific destination?
Or do you have a vacation location in North America on your bucket list?
Regardless of what type of event you are planning our team of dedicated staff look forward to ensuring that your trip is planned so that you arrive relaxed and on time.
If you can dream it...We can do it!
We look forward to hearing from you.
Equipment
Prairie Coach offers high-deck luxurious motor coaches complete with washrooms and movies for your traveling comfort.
Associations & Sponsors of:
• Brandon Chamber of Commerce • BU Bobcats • Southwest AAA Cougars • Prairie Adventure Tours
Upcoming Tours
For more details on planning a tour or charter, please contact us today.
FUNDRAISING
If you are looking for new fundraising ideas give us a call. We would be happy to determine what would best suit your group.
CASINO TRIPS
FOR MORE INFORMATION
CALL SANDY
1-204-987-6010
1-888-524-4944
ROCKY MOUNTAINEER
British Columbia
More details to come
Plan A Trip
SUMMER HOLIDAY SUGGESTIONS
VARIOUS WINNIPEG TOURS
RIDE THE RAILS - SK
CELEBRATIONS DINNER THEATRE - 3 DATES IN 2017
BRING IN 2018 AT CELEBRATIONS DINNER THEATRE
DOWNTON ABBEY ROAD
THE CRAWLEY FAMILY IS ABUZZ WITH ANTICIPATION FOR LADY MARY'S BIRTHDAY CELEBRATION.
SET TO THE MUSIC OF THE MOST BRITISH ROCK BAND IN HISTORY : THE BEATLES
$99.00
TRIP INCLUDES:
MOTOR COACH TRANSPORTATION
THREE ACT MUSICAL
FOUR COURSE DINNER
ORANGE IS THE NEW PINK
PIPER IS THE QUEEN OF THE NEW YORK PARTY SCENE BUT WHEN SHE TAKES IT A BIT TO FAR SHE IS FORCED TO TRADE IN THE PINK PARTY DRESS FOR AN ORANGE PRISON SUIT!
$99.00
TRIP INCLUDES:
MOTOR COACH TRANSPORTATION
THREE ACT MUSICAL
FOUR COURSE DINNER
BEWITCHING ELVIS
SAMANTHA AND DARREN STEPHENS ARE TRYING TO LIVE A NORMAL MARRIED LIFE BUT ENDORA DOESN'T MAKE IT VERY EASY FOR THEM.
COME SEE HOW A SURPRISE BIRTHDAY PARTY FOR A DEAR FRIEND TURNS INTO A SURPRISE FOR EVERYONE
$99.00
TRIP INCLUDES: MOTOR COACH TRANSPORTATION FROM BRANDON
THREE ACT MUSICAL
FOUR COURSE DINNER
BEWITCHING ELVIS
DARREN & SAMANTHA STEPHENS WILL ENTERTAIN YOU WITH THE HELP OF THE FAMOUS MAGICAL MOTHER, ENDORA AND THE KING, ELVIS.
$279.00/pp - double occupancy
TRIP INCLUDES :
MOTOR COACH TRANSPORTATION FROM BRANDON
AN EVENING OF FINE FOOD, LOTS OF LAUGHS AND GREAT MUSIC
OVERNIGHT AT THE FORT GARRY CANAD INN
Our Team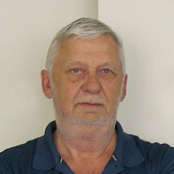 Noreen Kirkpatrick
Brandon Tours
Sandy Borys
Winnipeg Tours
Contact us today!
Tours, Charters or Testimonials