Family-Owned Motor Coach
Charter Service
If you have planned a group trip, you want to know that the charter motor coach service you hire is going to get your group to its destination and back safely, promptly and professionally. You also want to feel like you got good value for your money. Prairie Coach Charter Services Ltd. does all of that and more using well-maintained, 57-person deluxe motor coaches driven by professional drivers. We are dedicated to service and driven to excellence. Prairie Coach Charter Services Ltd is a 100% local, family-owned motor coach charter bus company working diligently to provide superior service to the motor coach charter industry in Manitoba. We strive to improve constantly and are proud of our commitment to our customers.
Prairie Coach and COVID-19
We will provide updates on the COVID-19 pandemic and what the current status of our operations are.
We are now employing a new social distancing on our coaches where passengers will be seated at every second row of seats to space everyone out. This is not optional and has to be done to minimize any risks to our passengers. Masks must also be worn at all times on the coach. We are still following strict sanitizing guidelines and will continue to do so every time the coach is uses.
Coach Cleaning Procedures
The safety of our guests, staff and our fleet is top priority and we are committed to providing a safe travel and work environment for our guests and staff. We are in communicantion with experts and the government for the most up-to-date information and we will continue to monitor the situation closely and update this page as needed.
In addition to the standard bus cleaning that has always been part of our daily maintenance schedule, we have introduced additional measures to decrease the chances of cross contamination. We already disinfect and sanitize our vehicles using industry-approved products and we have now also introduced hospital-grade disinfection wipes and sprays to our cleaning process. These new products are used to clean and sanitize the lavatories, tray tables, seats and armrests, headrests, seatbelt buckles, overhead bins, and lavatory fixtures and handles.
Please check back often to see if any new updates have been added or if you require any further info or have any questions feel free to contact us at 204-727-5215.
We look forward to providing you with the same great and safe service.
Chartered Services
For all your group travel needs
We're not cut-rate, we're first rate
Prairie Coach has the equipment to provide all charter bus services whether local, regional, national or international. We provide service from Manitoba to anywhere in Canada or the continental USA for all types and sizes of groups and events. Charter quotes available.
Charters

Available for group travel for sport teams, school trips, concerts, or corporate events

Corporate

Sport teams

Casinos
Hours
Our office hours are 8:30 am – 4:30 pm Monday thru Friday (closed weekends and holidays)
Our drivers are available to supply all your motor coach needs 24 hours a day, 365 days of the year.
Equipment
Prairie Coach offers high-deck luxurious motor coaches complete with washroom and DVD equipment for your traveling comfort.
Associations & Sponsors of:
• Brandon Chamber of Commerce • BU Bobcats • Southwest AAA Cougars
now serving Freight Service
• Hot Shot Pick-Up and Delivery • Twice-A-Day Service Monday to Friday • Brandon - Winnipeg - Brandon • Western Manitoba and Eastern Saskatchewan Daily • Border Services when necessary on Wednesday • Climate Controlled and Pallet Truck Service

Our Team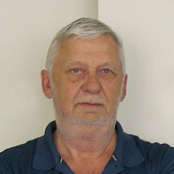 Contact us today!
Charters, Daily Bus Services, Freight or Testimonials